POPMOTION
Popmotion is the debut CD of Nils Berg Cinemascope. It was released in April 2011 by Hoob Records.
The cover of Popmotion is a foldable movie poster. Sanna Haverinen, graphical artist and silk-screen virtuoso, created the artwork and printed the copies by hand at the Screentec headquarters in Västberga. The first edition of 750 copies sold out in December 2011. The second edition of 250 numbered copies are currently for sale from the Hoob shop or your favourite record dealer.
Click the image below for the full poster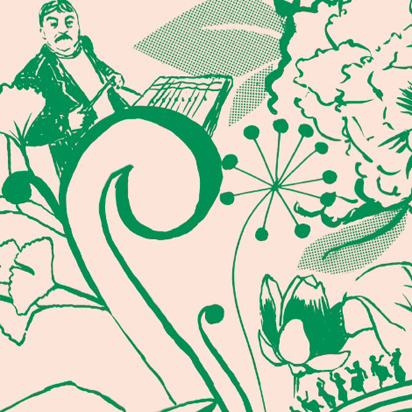 The music on Popmotion was written and performed around video clips of musicians from Brunei, Ghana, Sweden, the U.S., Japan to name a few places. Below are links to some of these videos, collected from their original YouTube- and Vimeo-addresses.
Halimahtul Sa'dia and Nabil Ahmad singing [Gavins Gravity].
Master musician Aaron Bebe stretching the traditional piece Yanyakole beyond beyond. [Accra Underground]
Aurel Feraru doing his thing at Slussen, Stockholm. [Marlon]
Yellow flowers and swinging shinobue. [Benibanatsumiuta]
Osaka's finest warming up their kotos. No mercy! [We Are Nobody]
Yellow flowers and swinging shinobue. [Benibanatsumiuta]
Lorene playing Nearer my God to Thee on the bowed dulcimer. [Accra Underground]
Dancers and musicians from Orissa rehearsing in Chennai. [Orissa (In the Hands of the Lord)]